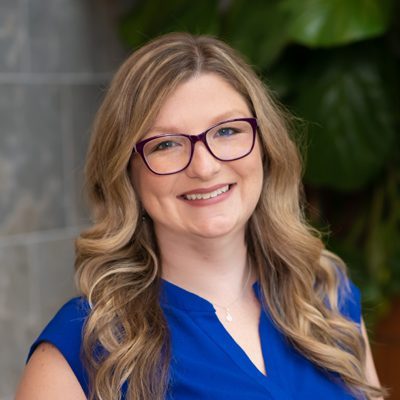 Chiropractor
Brittni Ramp D.C., C.C.S.P. (she/her)
Doctor Brittni Ramp graduated Summa Cum Laude from the University of Western States in 2015 with a Doctorate of Chiropractic and a Master's in Exercise and Sport Science. She is a Certified Chiropractic Sports Physician (CCSP) through the American Chiropractic Board of Sports Physicians (ABCSP), and an American Veterinary Chiropractic Association (AVCA) certified animal chiropractor.
She completed the animal chiropractic program at Parker University in Dallas, Texas in 2016.
Dr. Ramp grew up in a small town outside of Eugene, Oregon. She completed her undergraduate work at Oregon State University, achieving a Bachelor's degree in Animal Science. Upon graduation, her career choice pivoted from veterinary school to human healthcare. After extensive research into the many facets of healthcare, she found chiropractic to be her calling. She loves the holistic approach to care that chiropractic provides. A lifelong puzzle-lover, Dr. Ramp enjoys teasing out the root cause of a patient's symptoms and using a whole-body approach to treatment.
Dr. Ramp specializes in treating patients with connective tissue disorders, such as Ehlers-Danlos Syndrome (EDS). She has found a gentle approach to chiropractic care combined with rehab exercises allows patients with these conditions to live a fuller, more pain-free life.
Dr. Ramp is also passionate about animal chiropractic. She offers animal appointments both in the REVIVE office and on a house/barn call basis. She treats animals of all shapes and sizes. She loves seeing the immediate improvements animals show with chiropractic care.
In her free time, Dr. Ramp enjoys reading, crocheting, traveling, and spending time with her partner Nolan and their cat Alice. She is also an avid sports fan, particularly supporting the northwest's teams (go Blazers!).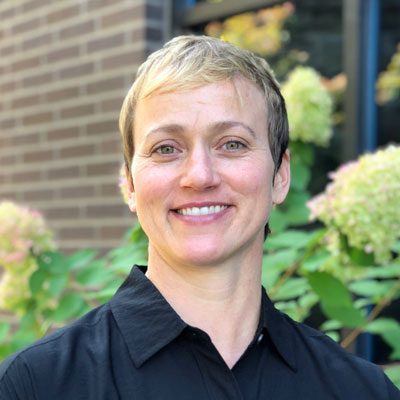 Chiropractor
Bonnie Anderson D.C. (they/them)
Preferred name Bo Anderson
A strong interest in wellness prompted Dr. Anderson to pursue a bachelor's degree in kinesiology at San Diego State University with an emphasis in fitness, nutrition, and health. Before moving to Portland, they worked as a personal fitness trainer in the San Diego area.
Dr. Anderson attended the University of Western States in Portland, OR, and obtained a doctorate in chiropractic in 2019.
Dr. Bo joined the team at Revive Injury and Wellness in West Linn, OR in September of 2021. Dr. Anderson practices a blend of chiropractic manipulation and sensory-motor education. Also, therapeutic exercise and soft tissue manipulation are important therapies included in their treatment plans.
Dr. Anderson has a particular interest in sensory-motor education. Sensory motor education helps to increase self-awareness around movement habits. With increased awareness of movement patterns, options become available to create new movement habits. The benefits of sensory-motor education include reducing unnecessary muscle tension, calming the nervous system, and moving with more ease and efficiency.
Dr. Bo is also passionate about providing gender-affirming care to the LGBTQI+ community. Creating lasting changes and inspiring healthy living are their goals as a practitioner. They have been astounded by the remarkable benefits of chiropractic care with patients of all ages and various backgrounds.
Telehealth services are provided by Dr. Anderson to patients who prefer to receive care from home. Services offered through telehealth are sensory motor education, therapeutic exercise, and focused examinations for uncomplicated complaints.
In their free time, Dr. Bo walks their dog Soleil and enjoys hiking and camping.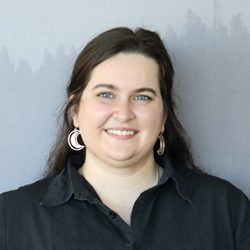 CHIROPRACTIC ASSISTANT
LAUREN COSTLEY (she/her)
Lauren is one of the newer additions to the team as the chiropractors' assistant to Dr. Ramp and Dr. Anderson. Lauren is passionate about helping others and assisting with patient care. She enjoys guiding patients through exercises and stretches to help reduce pain and improve body mechanics.
Lauren is also trained in IASTM (Instrument Assisted Soft Tissue Manipulation) which treats myofascial restrictions using a metal instrument and administering cold laser therapy (for more
information check out Laser Therapy under the Services tab)
Before joining the Revive team in February 2022, Lauren graduated from Western Oregon University with a B.A. in Gerontology and minored in Health. Lauren worked closely with the aging population after she graduated, but soon realized her passions aligned with a broader
population in more holistic approach. She trained at the East West College of the healing arts in Reflexology massage and currently applies that knowledge to help patients with plantar fasciitis symptoms.
In her free time, she enjoys kayaking, wood burning, and playing with her energetic, sassy blue heeler.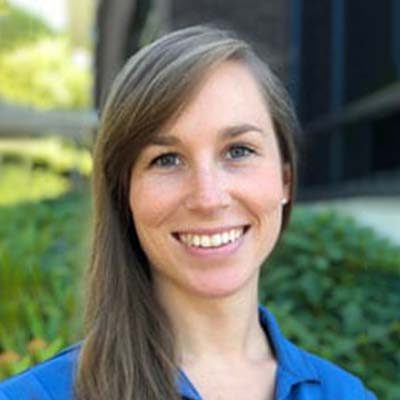 MASSAGE THERAPIST
Jennifer Thompson L.M.T.
Jennifer describes her massage technique as being a combination of Swedish and deep tissue massage. Patients often appreciate Jennifer's ability to provide fluid massage strokes while still delivering deep pressure on problem areas. She believes the body should be treated as a whole and that everyone can benefit from receiving massage therapy.
Jennifer enjoys treating stress relief and low back pain the most because she tends to see the quickest results after just one session when treating those complaints.
Jennifer earned her massage education from the University of Western States in 2013 and was born and raised in Clackamas, Oregon. In her spare time, Jennifer enjoys hiking, hunting, and exploring with her daughter.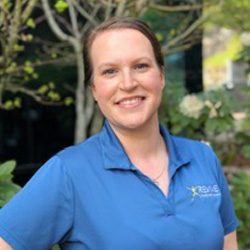 MASSAGE THERAPIST
Jamie Uzunkaya L.M.T.
Jamie describes her massage technique as slow and steady. She is a favorite in the clinic for her deep tissue techniques. She loves working on neck, shoulders, low back and feet. She finds these areas to be the most overused and stressed.
Her favorite treatments to receive at REVIVE is a massage and adjustment. She massages all day long and her self-care is just as important! Jamie studied massage at Pioneer Pacific College in Wilsonville in 2008. She is born and raised in Oregon. In her spare time, she likes to spend it with family. She likes taking her dog on walks and going to the movies. OFFICE MANAGER
ASHLEY (she/her) BILLING MANAGER
TIFFANY (she/her)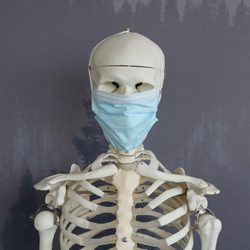 OFFICE MASCOT/EDUCATIONAL OUTREACH
PATRICK (he/him)
OFFICE HOURS
---
Monday
9:00am - 1:00pm
2:00pm - 5:00pm
---
Tuesday
9:00am - 1:00pm
2:00pm - 5:00pm
---
Wednesday
9:00am - 1:00pm
2:00pm - 5:00pm
---
Thursday
9:00am - 1:00pm
2:00pm - 5:00pm
---
Friday
9:00am - 1:00pm
2:00pm - 5:00pm
---
Saturday & Sunday
Closed
As you can see from the above information, our chiropractors, massage therapists and health and wellness professionals are qualified and experienced to address your back or neck pain and overall health.
When you come to see our chiropractic and therapeutic massage team we look at your overall spine and musculoskeletal structure and evaluate your condition with our 5 Phase Bio-Structural Evaluation process. We address every client's unique situation and develop a course of treatment based on your individual needs.
We may recommend chiropractic treatments for your spine, neck and back. Massage therapy to help alleviate muscle pain and tightness. We may also recommend cold laser therapy which can be beneficial to reduce acute and chronic pain. We will also teach you stretches and exercise to help reduce muscle tightness, tension and pain in your back and neck. We also provide nutritional support and may recommend nutritional supplements to help with your unique situation.
Whether you've been injured in a car accident, have a sports or athletic injury, arthritis, headaches and migraines or have chronic pain and tension in your back and neck, our team of chiropractors, massage therapists and laser therapists are here to serve you.
Learn about our New Patient Special here!
The Revive Injury and Wellness clinic is located in West Linn, Oregon and we serve the nearby communities of West Linn, Oregon City, Gladstone, Tualatin, Milwaukie, Wilsonville, Beavercreek, Canby, Molalla, Mulino, Clackamas, Willamette, Lake Oswego, and Happy Valley in Clackamas County, Oregon.
Give us a call at 503-344-4378 or contact us via email if you have any questions. We are here when you need us to guide you on the road to pain-free living and optimum health and wellness in West Linn and Clackamas County.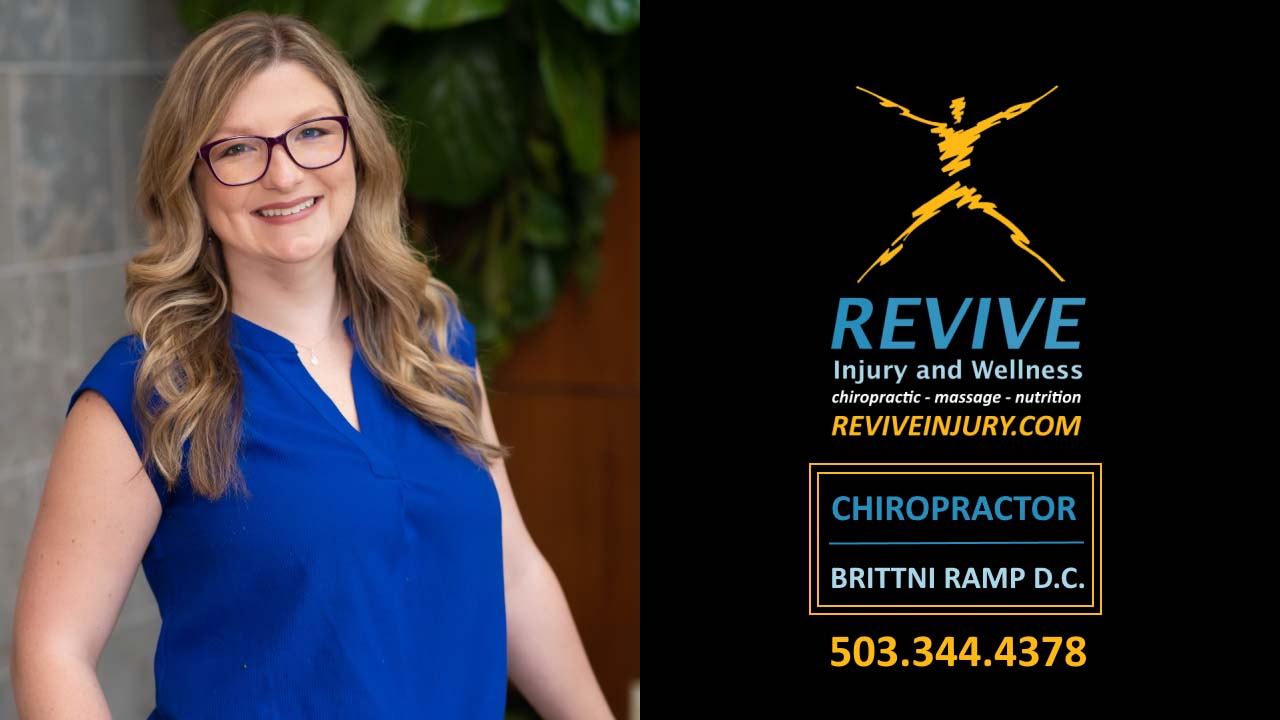 Learn More About Chiropractic and Wellness Services Offered By Revive Injury and Wellness To Patients in West Linn
READ REVIVE INJURY & WELLNESS WEST LINN CHIROPRACTOR & CHIROPRACTIC CARE BLOG ARTICLES
If you're suffering from structural imbalance, pain, and other comprehensive problems, a chiropractor adjustment might be what you need. Chiropractors provide all-around relief for people who are in pain or injured. However, a single session cannot comprise the full potential of the adjustment. That is why people keep asking why one session is not enough…
FOLLOW REVIVE INJURY & WELLNESS ON SOCIAL MEDIA