Chiropractor
Brittni Ramp D.C.
Doctor Brittni Ramp graduated Summa Cum Laude from the University of Western States with a Doctorate of Chiropractic and a Master's in Exercise and Sport Science. She is also a Certified Chiropractic Sports Physician (CCSP) and a certified animal chiropractor, who completed her undergraduate work at Oregon State University.
Ramp managed a veterinary clinic soon after graduating from Oregon State but soon realized she wanted to work directly with people via a holistic approach to care.
After Dr. Ramp's first adjustment in chiropractic school, she noticed immediate improvement in her neck and upper back stress and tension. Her posture improved, she had fewer headaches, and she began sleeping better at night. Dr. Ramp seeks to share this knowledge with her patients, using a whole-body approach to uncover the true underlying causes of symptoms.
Doctor Ramp completed her internship with Dr. Erin Bloom in 2015, prior to joining the REVIVE team. She is an authority in understanding, diagnosing, and treating sports injuries, though she has also learned Dr. Bloom's techniques for adjusting both horses and dogs. She enjoys teaching patients—and pet owners—that they don't have to live with their pain and in fact can be a part of their own solution.
Chiropractor
Bonnie Anderson D.C.
Dr. Bonnie Anderson believes that maintaining spinal alignment and flexibility is a vital component to health and overall wellbeing. She grew up farming in Idaho and playing competitive soccer. Chiropractic became part of her life at age 12 after sustaining an injury.
A strong interest in wellness prompted Dr. Anderson to pursue a bachelor's degree in kinesiology at San Diego State University with an emphasis in fitness, nutrition, and health. Before moving to Portland, she worked as a personal fitness trainer in the San Diego area. Dr. Anderson attended University of Western States in Portland, OR, and obtained a doctorate in chiropractic in 2019. Upon graduation, she began working for The Joint, a chain of chiropractic clinics in the greater Portland area.
Dr. Anderson joined the team at Revive Injury and Wellness in West Linn, OR in September of 2021. She believes chiropractic adjustments, massage, and rehab exercises are all essential components of an effective treatment plan. Creating lasting changes and inspiring healthy living are her goals as a practitioner. Dr. Anderson has been astounded by the remarkable benefits of chiropractic care with patients of all ages and various backgrounds.
Licensed Massage Therapist
Jennifer Thompson L.M.T.
Jennifer describes her massage technique as being a combination of Swedish and deep tissue massage. Patients often appreciate Jennifer's ability to provide fluid massage strokes while still delivering deep pressure on problem areas. She believes the body should be treated as a whole and that everyone can benefit from receiving massage therapy.
Jennifer enjoys treating stress relief and low back pain the most because she tends to see the quickest results after just one session when treating those complaints. Her favorite treatment to receive at REVIVE is cupping therapy, cold laser therapy, and relaxation massage. Jennifer earned her massage education from the University of Western States in 2013 and was born and raised in Clackamas, Oregon. In her spare time, Jennifer enjoys hiking, hunting, and exploring with her daughter. Jennifer is currently in-network with Regence BCBS and First choice, she is also seeing supportive care patients.
Licensed Massage Therapist
Jamie Uzunkaya L.M.T.
Jamie describes her massage technique as slow and steady. She is a favorite in the clinic for her deep tissue techniques. She loves working on neck, shoulders, low back and feet. She finds these areas to be the most overused and stressed. Her favorite treatments to receive at REVIVE is a massage and adjustment.
She massages all day long and her self-care is just as important! Jamie studied massage at Pioneer Pacific College in Wilsonville in 2008. She is born and raised in Oregon. In her spare time, she likes to spend it with family. She likes taking her dog on walks and going to the movies.
OFFICE HOURS
---
Monday
9:00am - 1:00pm
2:00pm - 5:00pm
---
Tuesday
9:00am - 1:00pm
2:00pm - 5:00pm
---
Wednesday
9:00am - 1:00pm
2:00pm - 5:00pm
---
Thursday
9:00am - 1:00pm
2:00pm - 5:00pm
---
Friday
9:00am - 1:00pm
2:00pm - 5:00pm
---
Saturday & Sunday
Closed
As you can see from the above information, our chiropractors, massage therapists and health and wellness professionals are qualified and experienced to address your back or neck pain and overall health.
When you come to see our chiropractic and therapeutic massage team we look at your overall spine and musculoskeletal structure and evaluate your condition with our 5 Phase Bio-Structural Evaluation process. We address every client's unique situation and develop a course of treatment based on your individual needs.
We may recommend chiropractic treatments for your spine, neck and back. Massage therapy to help alleviate muscle pain and tightness. We may also recommend cold laser therapy which can be beneficial to reduce acute and chronic pain. We will also teach you stretches and exercise to help reduce muscle tightness, tension and pain in your back and neck. We also provide nutritional support and may recommend nutritional supplements to help with your unique situation.
Whether you've been injured in a car accident, have a sports or athletic injury, arthritis, headaches and migraines or have chronic pain and tension in your back and neck, our team of chiropractors, massage therapists and laser therapists are here to serve you.
Learn about our New Patient Special here!
The Revive Injury and Wellness clinic is located in West Linn, Oregon and we serve the nearby communities of West Linn, Oregon City, Gladstone, Tualatin, Milwaukie, Wilsonville, Beavercreek, Canby, Molalla, Mulino, Clackamas, Willamette, Lake Oswego, and Happy Valley in Clackamas County, Oregon.
Give us a call at 503-344-4378 or contact us via email if you have any questions. We are here when you need us to guide you on the road to pain-free living and optimum health and wellness in West Linn and Clackamas County.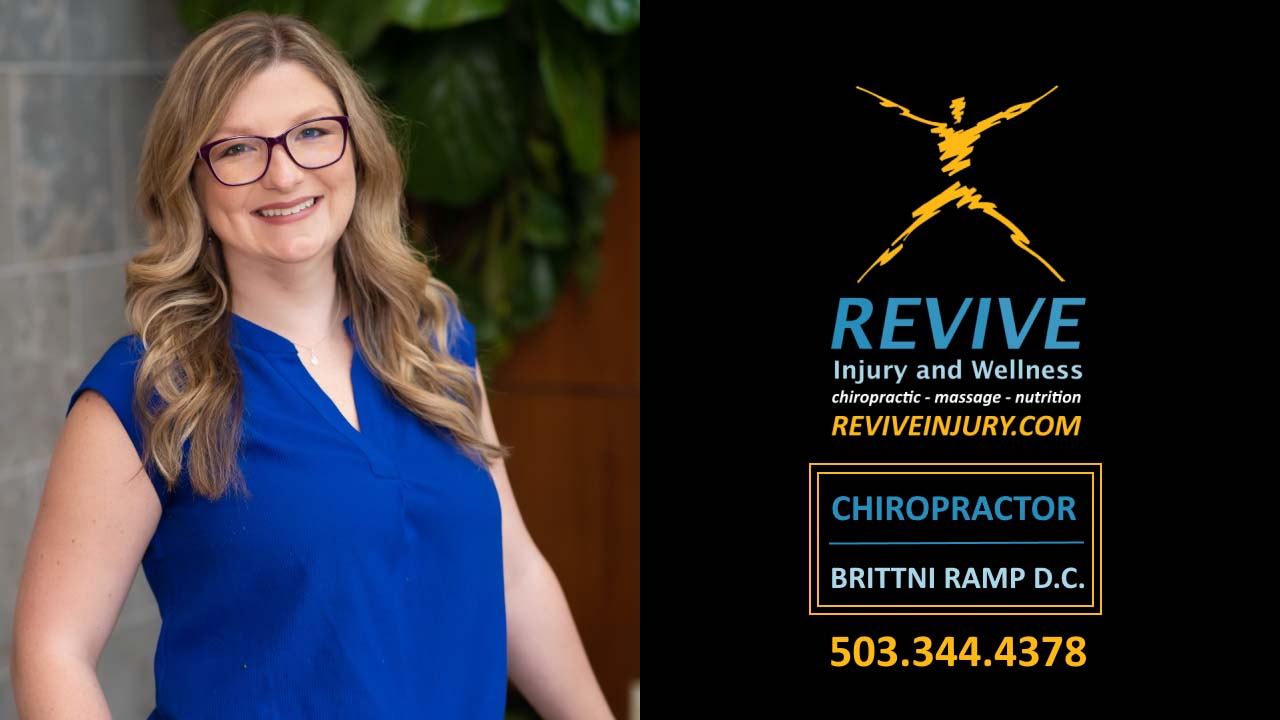 Learn More About Chiropractic and Wellness Services Offered By Revive Injury and Wellness To Patients in West Linn
READ REVIVE INJURY & WELLNESS WEST LINN CHIROPRACTOR & CHIROPRACTIC CARE BLOG ARTICLES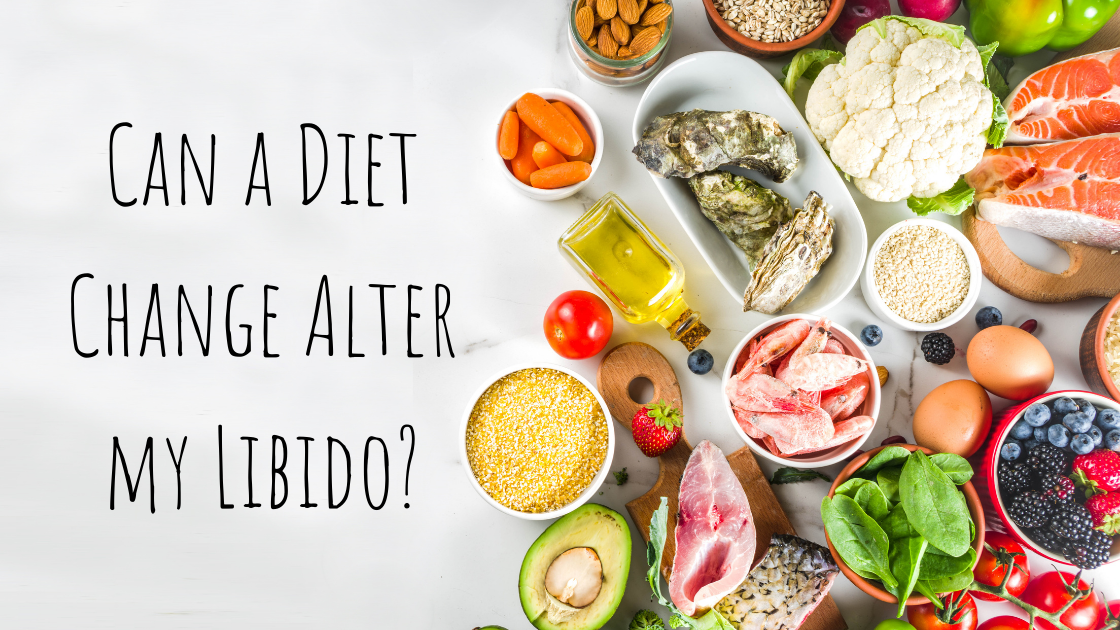 It's no surprise that having a good sex drive is related to feeling physically and emotionally healthy. Therefore, the foods you consume have a part in enhancing your libido. Much of the legend around specific meals' ability to increase desire and performance is anecdotal. A healthy diet, on the other hand, can assist raise your…
FOLLOW REVIVE INJURY & WELLNESS ON SOCIAL MEDIA