HOW TOXINS IN THE BODY AFFECT MOOD
HOW TOXINS IN THE BODY AFFECT MOOD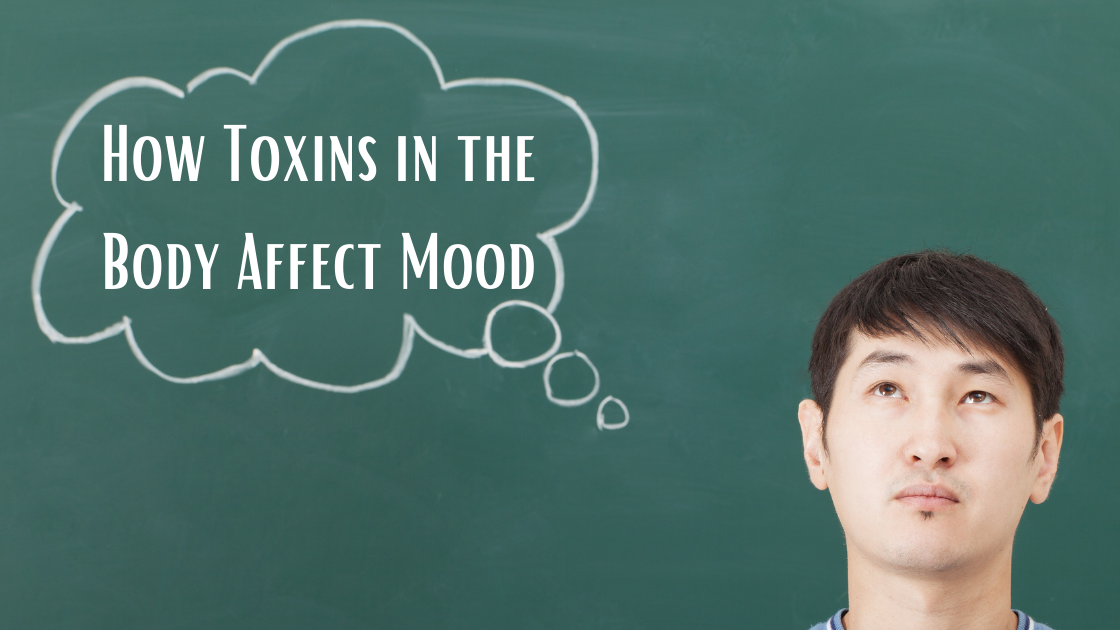 You may not know this, but toxins in the body can actually affect mood. In fact, there is a growing body of scientific evidence that suggests a link between toxins and mood disorders like anxiety and depression.
But what does this mean for you? In this post, we'll explore the link between toxins and mood, and we'll also offer some tips on how to reduce toxin exposure and improve your mood.
WHAT ARE TOXINS?
Toxins are any harmful substance that can damage cells or organs.
Toxin exposure can cause a number of health problems, including headaches, fatigue, nausea, skin problems, and mood swings.
HOW DO TOXINS ENTER THE BODY?
There are numerous ways that toxins can enter the body. They may be ingested, breathed, or absorbed via the skin.
This means that they can come from a variety of sources, including the food we eat, the air we breathe and the products we use on our skin.
It's important to be aware of the toxins we are exposed to and take steps to reduce our exposure as much as possible.
WHAT ARE THE SYMPTOMS OF TOXIN BUILD-UP?
Unfortunately, they can be quite varied and masked by other conditions. Some common symptoms include:
• Feeling stressed or anxious
• Feeling depressed
• Having trouble sleeping
• Experiencing headaches or migraines
• Being affected by skin conditions like eczema or acne
• Having trouble losing weight or unexplained weight gain
• Feeling chronically fatigued
HOW TOXINS IN THE BODY AFFECT MOOD
Toxins can disrupt the balance of hormones in the body, which can lead to mood swings and feelings of anxiety or depression.
Toxins can interfere with the production of serotonin, which is responsible for mood regulation. When serotonin levels are low, it can lead to symptoms such as anxiety, depression, and irritability.
HOW CAN I RID MY BODY OF TOXINS?
There are a number of things you can do to help reduce the amount of toxins in your body and improve your mood:
One way is to eat a healthy diet full of fresh fruits and vegetables.
Another is to drink plenty of water and avoid alcohol and caffeine. You can also practice some stress-relieving techniques like yoga or meditation.
Finally, you may want to consider using a detox supplement to help boost your detoxification process.
WHAT ARE THE BENEFITS OF DETOXING?
The liver is responsible for detoxifying the body, and when it's overworked, it can not do its job properly.
Detoxing is a great way to improve your overall health and well-being.
It's a simple way to help your body cleanse and heal itself.
There are many benefits to detoxing, both physically and mentally.
Physically, detoxing can help to improve liver function, increase energy levels, and reduce inflammation.
Mentally, detoxing can help to improve mood and clarity of thought.
HOW OFTEN SHOULD I DETOX?
The answer to this question really depends on a few factors, including your age, lifestyle, and toxin levels.
However, most experts recommend doing a detox at least once a year.
If you're feeling particularly sluggish or moody, or you've been struggling with recurrent infections or skin problems, it might be time for a detox.
And always remember that it's better to be cautious than sorry. So if in doubt, go ahead and detox!
CONCLUSION
If you're feeling like you're constantly in a bad mood, it might be time to take a closer look at your lifestyle and see if there's anything you can change to reduce the amount of toxins your body is dealing with on a daily basis.